Steps to a Turnaround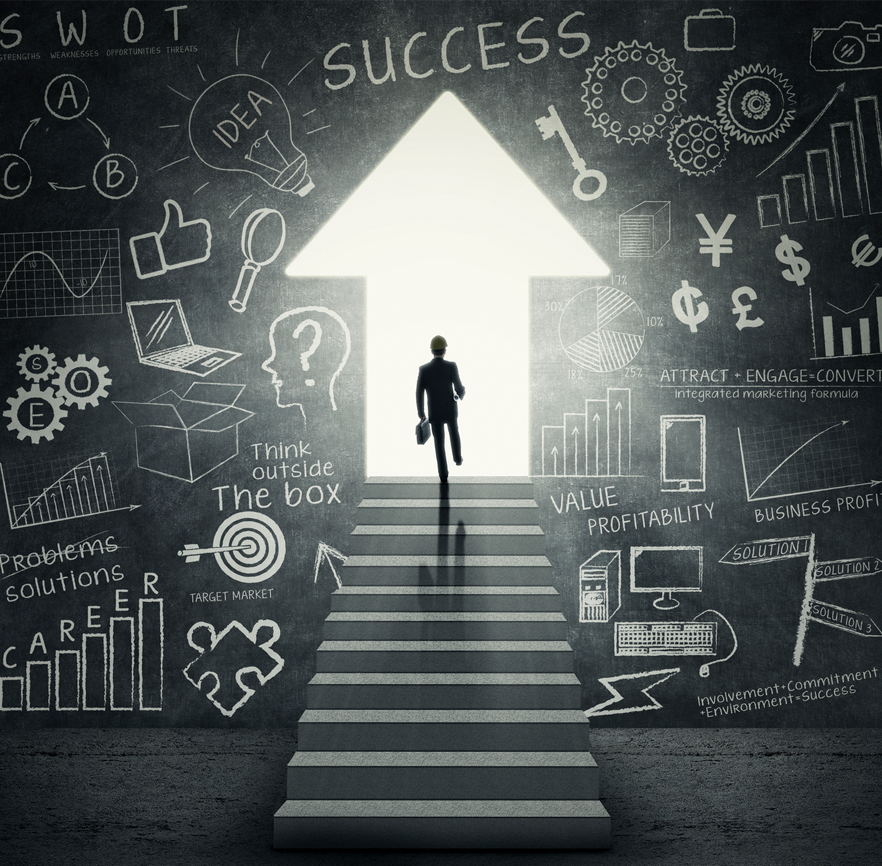 Psalm 126:1 (KJV) tells us that "When the Lord turned again the captivity of Zion, we were like them that dream." The nation of Israel was in distress having gone into captivity but then they were delivered. The deliverance from captivity was too good to be true. The verse 4 says "Turn again our captivity, O Lord, as the streams in the south." The news of being freed from captivity was so unexpected and sudden that they doubted the truth of it for a time that they thought it was a dream.
Biblically, a turnaround refers to a sudden change or divine intervention. For instance, in Job 42:5, the Bible declares that "I have heard of You by the hearing of the ear, But now my eye sees You" ‭‭(‭NKJV).‬‬ Job's latter end was filled with testimonies of the goodness of God. Know that no person is hopeless until they get to eternity without Christ. May God cause you to see in reality what your ears have heard about in Jesus name. ‬‬‬‬‬‬‬‬‬
In Ruth 3:1-5 (NKJV), the Bible reveals that Naomi said to Ruth "… 3 Therefore wash yourself and anoint yourself, put on your best garment and go down to the threshing floor; but do not make yourself known to the man until he has finished eating and drinking … 5 And she said to her, "All that you say to me I will do." Naomi lost her own husband and two sons in a foreign country and returned home accompanied by Ruth. Ruth the Moabitess had been married to Naomi's son named Mahlon (Ruth 1:1-2; Ruth 4:10). In Ruth 3:1-5, Naomi, her mother-in-law, told her to take some steps in approaching Boaz to obtain a turnaround in life. These are the steps we will be unravelling in this article.
In life, you must know what you desire. To obtain a turnaround, you must know what you want. In other words, have a specific target in life. Ruth saw the young men in the field but she had a specific goal. Ruth 2:1-2 says "There was a relative of Naomi's husband, a man of great wealth, of the family of Elimelech. His name was Boaz. 2 So Ruth the Moabitess said to Naomi, "Please let me go to the field, and glean heads of grain after him in whose sight I may find favour." And she said to her, "Go, my daughter." She knew the kind of man she was looking for. Her life experiences had prepared her for this moment. Most people don't know what they are looking for. Know that God has something specific for you. Know that in your moment of turnaround, all things will work together for your good (Romans 8:28). Therefore, when you wake up to start the day, believe God that something great will happen. When you have an agenda to follow through like Ruth, it doesn't make any difference how you feel, you wake up with something to do.

Remain focused on the assignment. Earlier, Boaz had told Ruth, "let your eyes be on the field which they reap, and go after them …" (Ruth 2:9). There is a breakthrough, coming your way but you must focus. For your years of tears, God will give you a reason for celebration. You shall laugh again if you focus. Paul said in Philippians 4:13, "… but one thing I do, forgetting those things which are behind and reaching forward to those things which are ahead." You have to refuse to be distracted.

Then Naomi told Ruth to 'wash her face' (Ruth 3:3). It simply means, don't let the past affect your present. For a turnaround, you must wash your past off. Don't let the past pollute the present. Beyond that, Naomi was telling her also, you can't go to Boaz looking like a Moabite. As a believer, there are certain habits that you must do away with. Your education may not be able to fix it. With all your education and exposure, you can still act out of character. You have to wash your face by a change of life habits and attitudes to experience the desired turnaround.

Then Naomi said to Ruth, "… anoint your face …" (Ruth 3:3). Naomi said to her to put on a fresh look. Anointing gives you a glowing look. Philippians 4:13 says you can do all things through Christ who strengthens you. Christ is The Anointed One and His Anointing. The anointing makes room for a believer. It makes you to stand out. It is the precursor of favour. In life, you may have encountered diverse kinds of challenges, but in all, you are to put up a good attitude. You are not permitted to be depressed. Romans 13:14 (KJV) says "But put ye on the Lord Jesus Christ, and make not provision for the flesh, to fulfil the lusts thereof." You must put on that likeable personality. It is said that people don't just buy the product but the personality also. Psalm 100:2 (KJV) commands us to "serve the LORD with gladness: come before his presence with singing." You are to come before God's presence with thanksgiving and singing, declaring the goodness of the Lord.

Then Naomi told Ruth to 'change her garments' (Ruth 3:3). Naomi told Ruth to get her garments changed because something great is about to happen. Preparation is key to a turnaround in life. You need to prepare in the direction that you are going. Esther prepared and was selected as queen (Esther 2:17). We often say that in life, you are addressed the way you dress. God is going to bless people who are prepared. Be dressed for it. Be ready for it. In Matthew 25:6, "… at midnight there was a cry made, Behold, the bridegroom cometh; go ye out to meet him." The five wise virgins were prepared while the foolish ones were not. Be wise!

Next, Naomi told Ruth to 'get down to the floor.' Ruth 3:3 says "… go down to the threshing floor…." That means, move into the place where the blessing will come. Most of us are very close to our place of blessing. You have come this far, therefore, take action. Faith without works is dead (James 2:17). You are too close to your destiny to let your history hinder you. Deuteronomy 28:13 says "And the Lord will make you the head and not the tail; you shall be above only, and not be beneath, if you heed the commandments of the Lord your God, which I command you today, and are careful to observe them." This miracle has your name on it. Therefore, move into place and it shall be yours.

Naomi then told Ruth that when you get into the place, 'shut your mouth'. Simply, get in and wait. Don't try to make it happen. Isaiah 40:31 says "But those who wait on the Lord shall renew their strength; They shall mount up with wings like eagles, They shall run and not be weary, They shall walk and not faint." Be prepared but just wait on the Lord. The word 'wait' here is not a passive word but an active one with expectation. When you are waiting, your flesh may want you to do or say something. God has a time to bless you. Ecclesiastes 3:11 says God will make everything beautiful in His time. Know that what God has for you is for you. God is the one that will open this door for you. Revelation 3:8 says, "… behold, I have set before thee an open door, and no man can shut it …." When God opens, He keeps it open. He opens and no man can shut. You don't have to fight but all you have to do is to stand still and see the salvation of the Lord (Exodus 14:14). You are next in line for a miracle!

For your turnaround, never try to shine when the light already is on you. Ruth never spoke to Boaz until Boaz spoke to her. When Boaz woke up, Boaz asked, who is this woman? She said, I'm Ruth, the Moabite woman (Ruth 3:9). Therefore, know that as you move into place, the focus will be on you and the blessing will not be able to elude you for your expectation will not be cut short in Jesus name (Proverbs 23:18).

Finally, obedience is key. Ruth said in verse 5, "All that you say to me I will do." You are to demonstrate radical obedience. For instance, at the wedding in Cana of Galilee, the mother of Jesus instructed the servants of the bridegroom that whatever He tells you to do, do it (John 2:5). They obeyed by filling the water pots with water and got the best of wine. Obedience is paramount to any form of supernatural turnaround. Ruth obeyed as instructed and had her turnaround. Your reward is guaranteed when you obey. I see God turning things around for you.